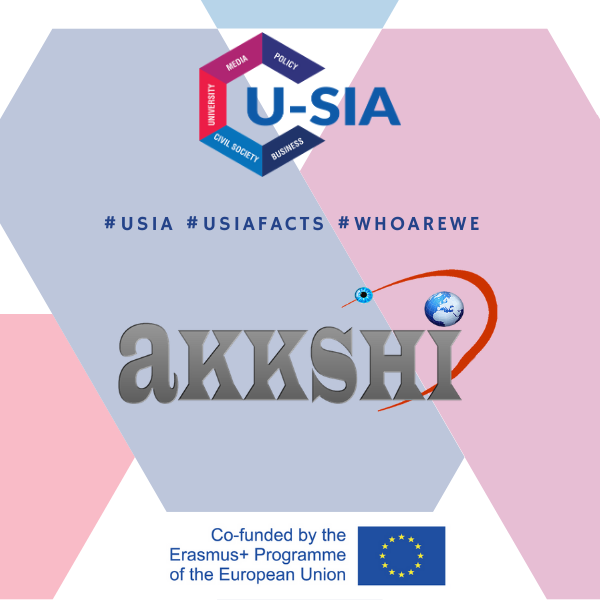 "University to Society Innomediaries in Albania: Co-Production of knowledge and research that matters" / U-SIA
Project Fiche
Project coordinator: Mediterranean University of Albania
Project Title: "University to Society Innomediaries in Albania: Co-Production of knowledge and research that matters"
Project Acronym: U-SIA
Project timeline: 15/01/2021- 15/01/2023
Grant Agreement number: 618997-EPP-1-2020-1-AL-EPPKA2-CBHE-JP
Project Budget: EUR 861,570.00
Consortium members:
Mediterranean University of Albania – leader
Chamber of Commerce Tirana – partner business
Professional College of Tirana – HEI partner
University of Shkodra – HEI partner
European University of Tirana – HEI partner
University of Durres – HEI partner
Science and Innovation Center for Development – NGO partner
Center for Comparative and International Studies – NGO partner
National Agency for Scientific Research, Innovation and Technology - public body
Belgrade University – Programme countries
Universita Degli Studi Guglielmo Marconi University – Programme countries
ACEEU- Accreditation Council for Entrepreneurial & Engaged Universities - Programme countries
Project goal and objectives
The overall objective
To foster effective and sustainable university to society collaboration in Albania with impact in the development and European integration process of the country.
Specifically, the project intends to:
SO1 – to enhance the capacities of universities in Albania to co-produce knowledge and research with impact through establishment of knowledge transfer and innovation brokerage unit (USIA).
SO2 – to introduce and expand co-production of knowledge that is academically insightful and practically actionable in Albanian context through establishment of network of partners in Quadruple Helix model (QH).
Work package (9)
WP1 – Preparation
WP2 – Design & Development of knowledge transfer and innovation brokerage unit in Albanian HEIs (USIA)
WP3 – Design and Development of Models for co-production of knowledge & research with impact through exchange of experience
WP4 – Online collaborative platform for Quadruple Helix
WP5 – Piloted University to Business Cooperation through "Second a Researcher" Programme
WP6– Piloting University to Policy Cooperation through Policy Labs & Policy Challenge Fund
WP7 – Quality Assurance
WP8 – Dissemination
WP9 – Management
Project results:
A strong network of universities, research centres, civil society organisations, businesses and public policy institutions established to work on foster effective and sustainable university to society collaboration in Albania
Knowledge transfer and innovation brokerage units established in partner universities in Albania with the support of EU partners
U-SIA official website: https://usia.al/