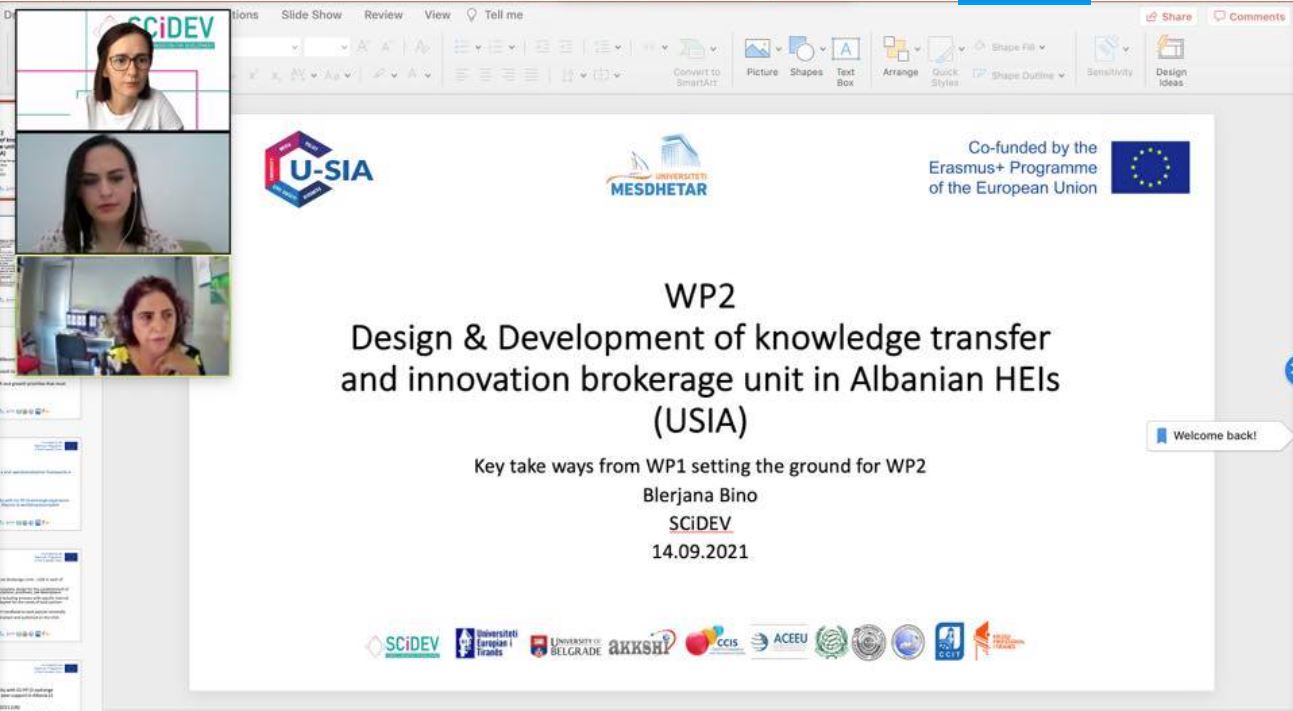 USIA meeting with UNIVERSITETI MESDHETAR I SHQIPERISE, Scidev, Universiteti Europian i Tiranës & NASRI
The aim of the meeting was to discuss the progress of WP2 on Design & Development of knowledge transfer and Innovation Brokerage Unit in Albanian HEIs (USIA) based on the results of WP1.
Dr. Blerjana Bino from SCiDEV presented key findings of WP1 regarding the current state at each partner universities about knowledge and innovation transfer units. Prof. Assoc. Dr. Nevila Xhindi from MUA highlighted the need to work closely with partners to design this operational framework. The five partner universities in Albania are at different stage regarding university to society collaborations. This means that for WP2 activities it will be necessary to work on a one-to-one approach to develop procedures and processes for the set up of USIA. Also, for WP2 it is important to consider that each institution has its own research and growth priorities that must feed in the set up of USIA.
In addition, National Agency for Scientific Research and Innovation will support UET in WP2 implementation and promote the USIA model in the entire ecosystem. All partners will be engaged to finalize the operational framework (handbook, procedures, job descriptions) for USIA and participate in staff training through mobility and peer to peer workshop in Albania.Students will be engaged in the training as well.